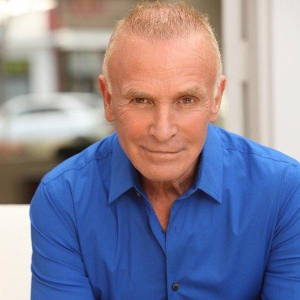 Certified Nutrition Specialist and Owner of Rockwell Nutrition
Certifications & Credentials
Master's Degree in psychology and counseling

PhD in nutrition

Board certified by the American College of Nutrition

six national certifications in personal training
A popular speaker, his inspiring advice on weight, health and nutrition has been read by millions on iVillage.com and on America Online.
Contributed material to over 50 national magazines and newspapers including The New York Times, The Wall Street Journal, Forbes Online, Vanity Fair Online, Time Magazine, Men's Health, Oxygen, Seventeen, Self, Fitness, Family Circle, Marie Claire, Allure, Men's Health, Ladies Home Journal, Prevention, In Style, and Shape.
He is the owner of Rockwell Nutrition, is a frequent guest on radio and television, and has appeared on CNN, Fox News, MSNBC, ABC-TV, NBC-TV and CBS-TV.
He is the author of twelve books including the best-seller "The 150 Healthiest Foods on Earth: The Suprising and Unbiased Truth About What to Eat and Why", "The Most Effective Natural Cures on Earth: What Treatments Work and Why", and "Living Low Carb".
His latest book-- "The Great Cholesterol Myth: Why Lowering Your Cholesterol Won't Prevent Heart Disease-- and the Statin-Free Plan that Will", co-written with cardiologist Stephen Sinatra, MD, will be published by FairWinds Press in 2012.
 
Rockwell Recommended Products